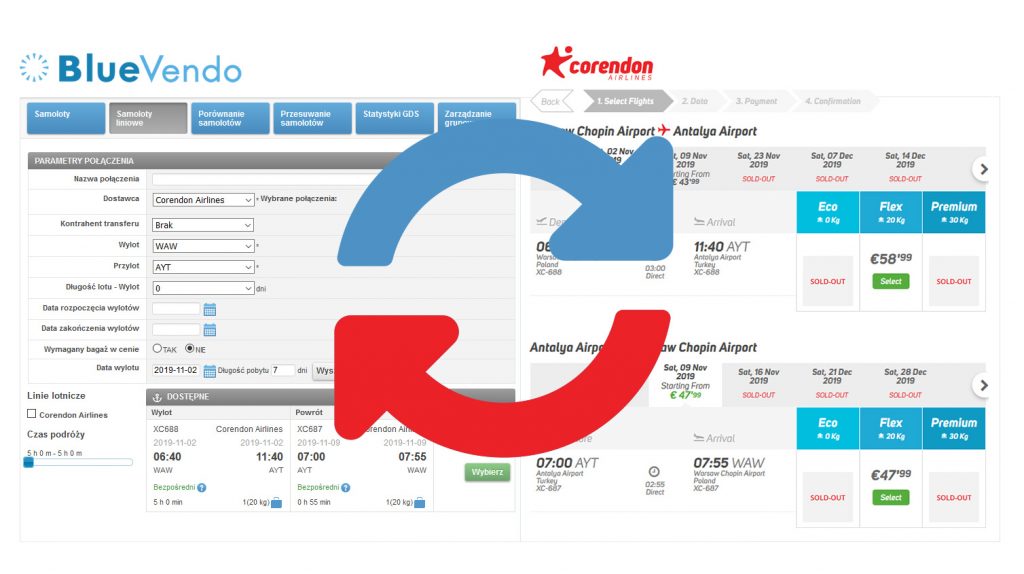 The functionality works similar as the integration with TravelPort and is available to organizers using regular airlines flights.
It enables to import Corendon's flights into the BlueVendo system, as well as create pre-packages based on these flights. Price and availability are refreshed according to schedule. The airline does not charge for refreshments.
Optional reservation in the BlueVendo system creates an optional reservation in the airline. When confirming the booking in BlueVendo, the booking is also confirmed in the airline.
It is possible to import 3 tariffs: Eco (without luggage), Flex (20 kg) and Premium (30 kg). Baggage information is displayed while searching for a flight. The price in bold is in PLN and may be increased by a margin and a commission. Below the price in PLN, the cost of the flight is displayed in EUR.
If you have any additional questions about the new functionality, we remain at your disposal.
BlueVendo Team