Do you need to add an offer search engine to your website and at the same time want to refresh the colors or expand the functionality of your website? See what we can do.
Lightning fast API for XML integration such as B2C websites or B2B agency systems.
This tool enables tour operators to sell travel packages online via the website.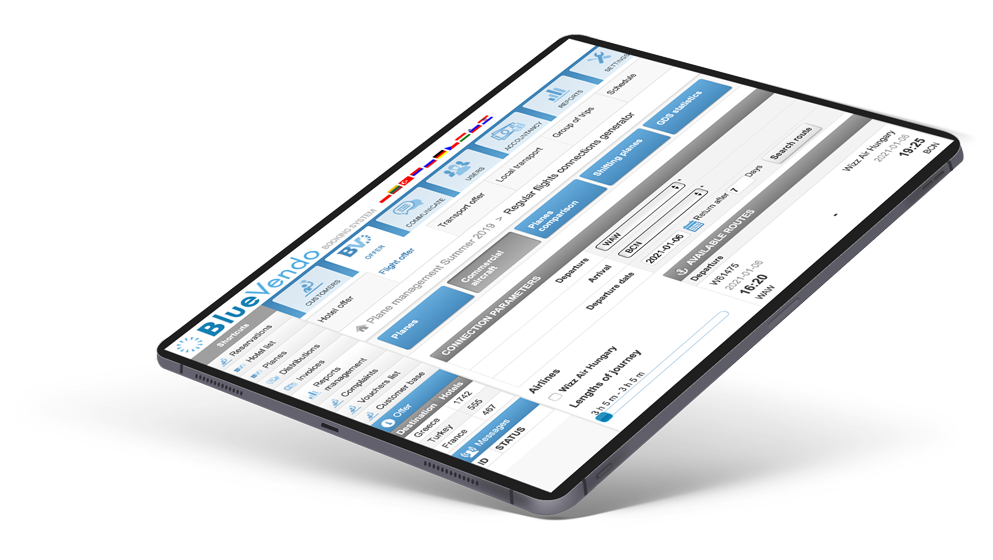 Technologies used on the pages
We create websites in the Single Page Aplication technology. The page is fully loaded at once, so when you go to the subpages, the content is displayed immediately, without any delay.
The content of the website is generated immediately on the server side (Server Side Rendering), thanks to which the website is better visible to various types of bots or crawlers, which is very SEO-friendly. Additionally, for each subpage in the CMS, you can define such data as: SEO title, SEO description, SEO keywords.
The website is responsive and adapts to the size of screens on tablets and phones, thanks to which the content of the website is properly presented.
The travel portal may contain such elements:
an advanced search engine of tourist offers with the possibility of on-line booking,
customer panel with the option of logging in via Facebook,
online payments enabling customers to pay for the reservation,
integration with social networks, such as: Instagram or Facebook,
integration with Google Maps, Google Tag Manager and Google Analytics.
Intuitive and functional CMS allows you to define:
widgets and a banner on the home page with the promoted offer,
subpages of selected tourist destinations with sample offers,
promotional pop-ups with redirection to a specific offer or to a selected subpage of the portal,
subpages with various articles and links to tourist offers,
subpages with various consents and general conditions for participation in tourist events.