The website of a travel agency should contain accurate descriptions and up-to-date information about availability and prices of trips. At the same time, it must provide users with the pleasure of planning their dream trip.
We offer a travel website with offers from various tour operators, which are integrated with the TOM24 system. Modern CMS delivers a wide range of options for editing the content of the website after publication.
It is an attractive and convenient solution to automate the process of selling tourist offers.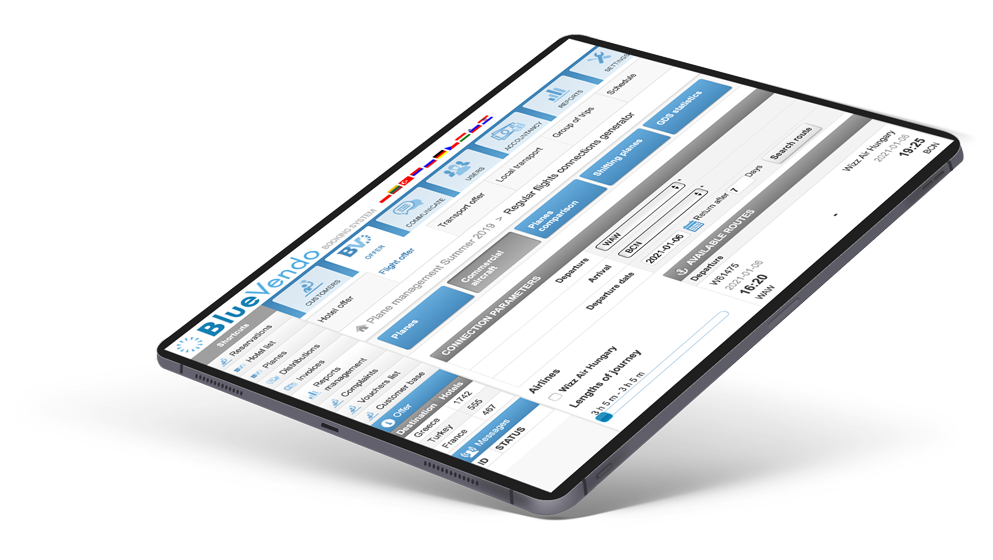 A bit about technology of our websites and why is it important?
We create websites in the Single Page Aplication technology. The page is fully loaded at once, so when you go to the subpages, the content is displayed immediately, without any delay.
The content of the website is generated immediately on the server side (Server Side Rendering), thanks to which the website is better visible to various types of bots or crawlers, which is very SEO-friendly. Additionally, for each subpage in the CMS, you can define such data as: Seo title, Seo description, Seo keywords.
The website is responsive and adapts to the size of screens on tablets and phones, thanks to which the content of the website is properly presented.
 What elements may your travel portal contain?
customer panel with the option of log in with Facebook,
online payments, giving customers possibility for paying online for the reservation,
a module that allows to enter own descriptions and photos to the offer and additional services that tour operator does not offer,
integration with social media, such as: Instagram or Facebook,
integration with Google Maps, Google Tag Manager and Google Analytics.
Intuitive and functional CMS allows you to define:
widgets and a banner on the home page with the promoted offer,
subpages of selected tourist destinations with sample offers,
promoted list of trips as a link to search results, selected randomly or according to criteria, e.g. "for families with children",
pop-ups with redirection to a specific offer or to a selected subpage of the portal,
period of promotion for selected tourist offers,
subpages with various articles and links to tourist offers,
subpages with various consents and general conditions for participation in tourist events.